Description
Metapure Zero Carb is exclusively composed of ultra-filtered whey protein isolate thanks to its high technology ultra-low temperature processing method. Free of carbohydrates and containing almost no lactose, this product is also very easily digestible.
Metapure Zero Carb is the perfect product for professional athletes and, at the same time, the ideal supplement for sports amateurs desiring to develop and maintain their muscle mass. Its high naturally present BCAA content helps accelerate the recovery process after an intense workout session.
THE PUREST WHEY PROTEIN ISOLATE ON THE MARKET!
METAPURE ZERO CARB WHEY ISOLATE
Metapure Zero Carb contains whey isolate exclusively. This type of whey contains protein in its purest form, far superior in quality to traditional whey.
Its biological value is higher than that of concentrated whey, containing more than 90% protein (dry form). Besides, this whey contains almost no lactose and even less fat or carbohydrates. It is, therefore, ideal for people with lactose intolerance who cannot consume traditional whey.
METAPURE WHEY PROTEIN ISOLATE AND ITS QUANTITY OF BCAA
With more than 20% branched-chain amino acids (BCAAs), Metapure Zero Carb helps to ensure rapid recovery after an intense workout. The amino acids present in this product are the 3 essentials: L-Leucine, L-Isoleucine, and L-Valine, which cannot be synthesized by the body itself.
They are particularly useful for muscle toning, muscle maintenance, and muscle reconstruction.
USE METAPURE ZERO CARB BEFORE OR AFTER A TRAINING SESSION?
Metapure Zero Carb can be consumed at your best convenience. Before training, to make sure your body has the nutrients it needs to perform. Or after your workout, provide protein and amino acids to help your body recover and build muscle mass.
METAPURE ZERO CARB ADAPTED TO NON-ATHLETES?
Metapure Zero Carb helps maintain firm muscles and can also be incorporated into a weight loss diet routine. Metapure Zero Carb will make your daily life lighter.
METAPURE WHEY PROTEIN ISOLATE: A LARGE SELECTION OF FLAVOURS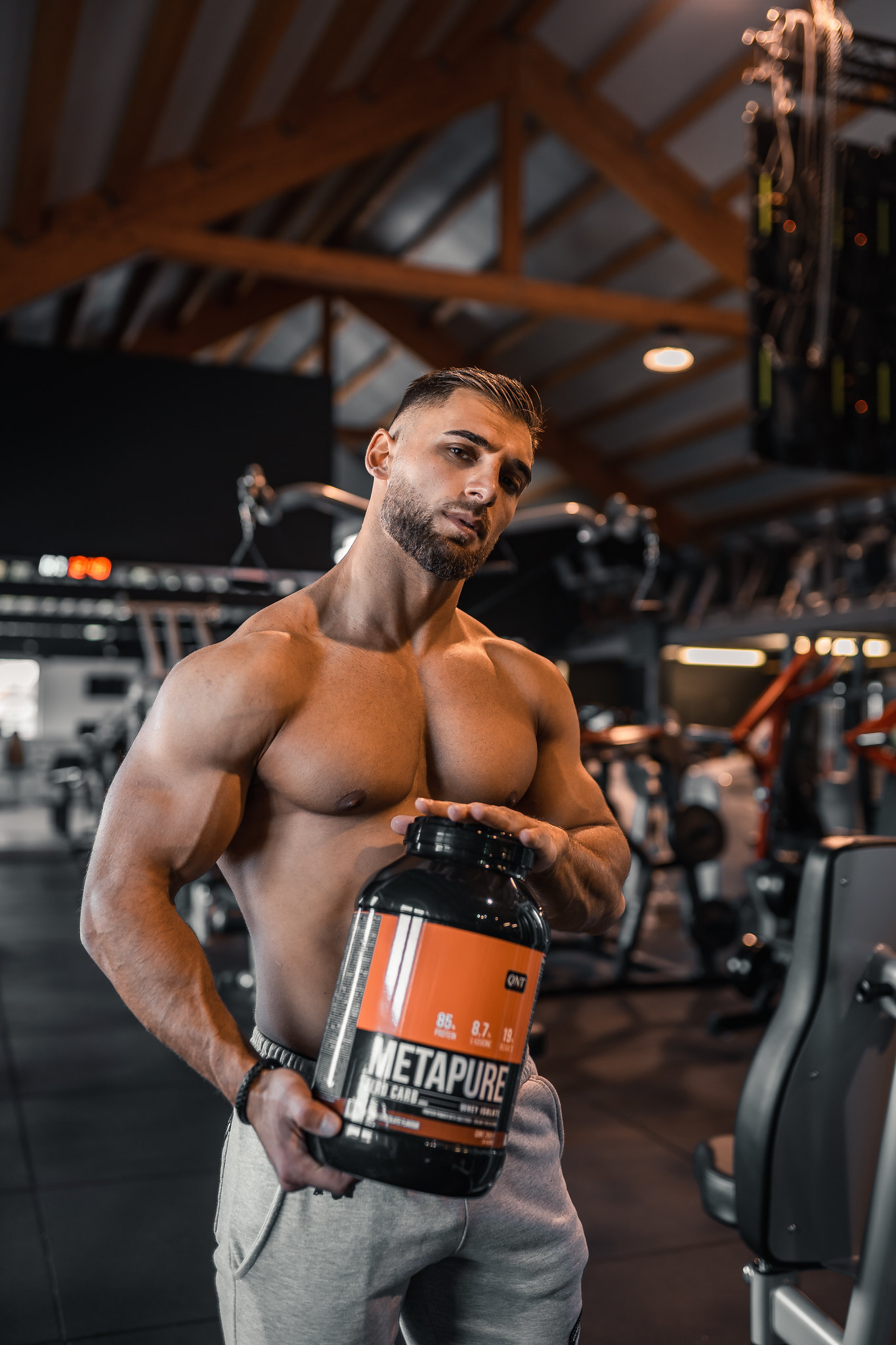 Metapure Zero Carb is available in 8 delicious flavors: banana, red candy, Belgian chocolate, white chocolate, coconut, strawberry-banana, stracciatella, and vanilla. Enough to satisfy all your desires!
Directions:
Mix daily 2 full scoops of 30g with 500ml of water. Do not exceed.
Legal Disclaimer:
This food supplement should not be used to replace a balanced and varied diet and a healthy way of life. Keep away from young children. Do not exceed the recommended dose.