Description
Delicious Whey Protein is a blend of natural protein that helps maintain and increase muscle mass. Thanks to its clever blend of Whey protein isolate and hydrolysate, it provides all the essential amino acids for optimal muscle growth. Available in many flavors, Delicious Whey Protein is particularly creamy and pleasant to the taste buds.
Delicious Whey also stands out from conventional powders because it is extremely soluble. This means that it remains pleasant to drink with a smooth, lump-free texture in your shaker. This whey with a balanced composition and attractive flavors is suitable for both experienced athletes and beginners to support them in their muscular growth with a perfect protein intake.
WHAT ARE THE BENEFITS OF DELICIOUS WHEY PROTEIN?
Whey, a protein extracted from cow's milk, is very popular in the world of sport and, more particularly, in bodybuilding, for its many beneficial properties. Rich in amino acids, quick to absorb, and with a high biological value, this protein proves to be the ideal ally for performance-conscious athletes.
DELICIOUS WHEY HELPS WITH THE DEVELOPMENT OF MUSCLE MASS
Protein is an essential element for muscle contraction, growth, and recovery. The amount of protein available in the body will directly affect how the muscle will develop. The high-quality whey protein in Delicious Whey contains all the essential amino acids. The intestine absorbs protein very quickly to make the most of the metabolic window that opens after training. Thanks to these qualities, whey protein is one of the best supplements available to stimulate muscle growth.
It is by synthesizing the protein available in the body that muscle fibers will grow and strengthen. With a high concentration of whey protein and very little sugar and carbohydrate, Delicious Whey acts directly on the muscles to help them promote their growth in a significant way. As part of a sporty and healthy lifestyle, its beneficial effects on muscle mass are increased tenfold.
DELICIOUS WHEY HELPS KEEP YOU IN SHAPE
Whey protein can help preserve lean body mass.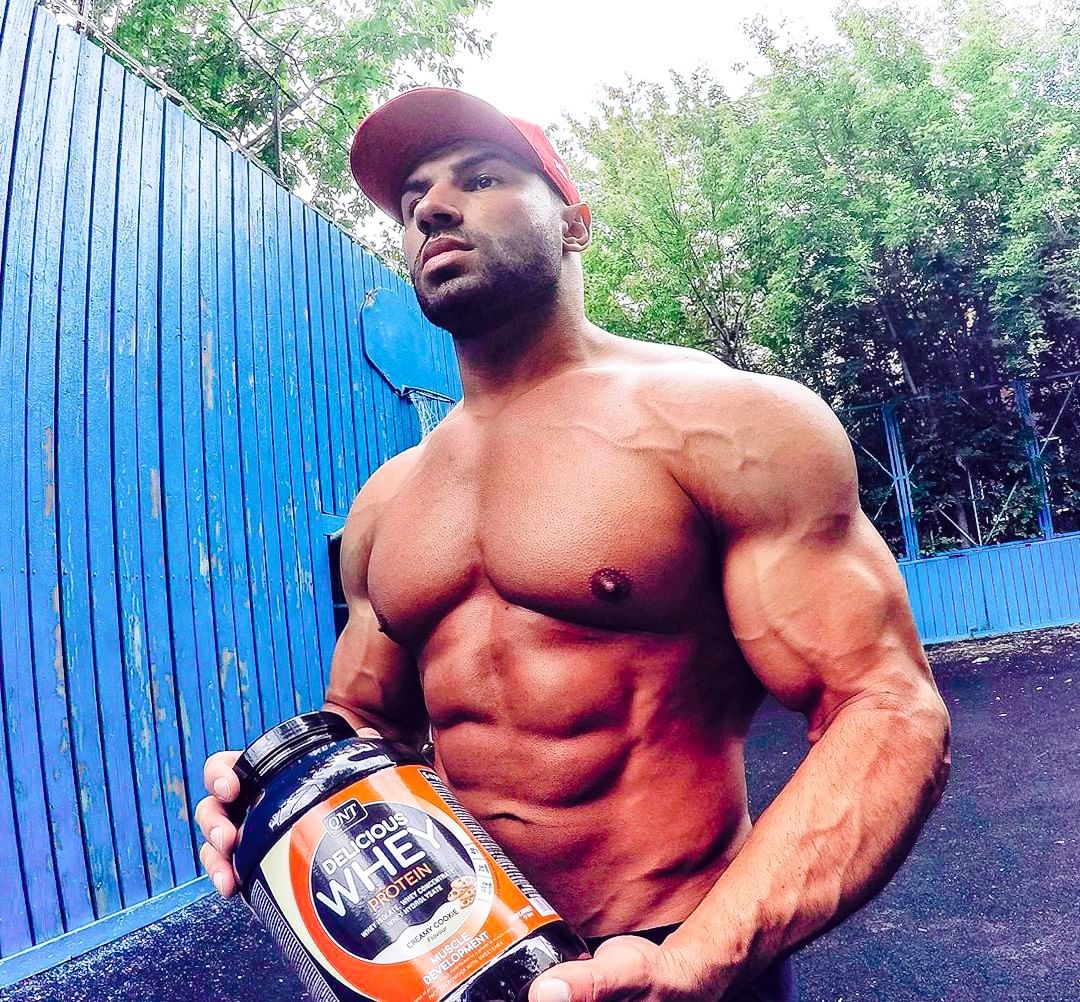 It is now widely recognized that protein-based diets are very effective and have many metabolic benefits, such as reducing blood sugar levels and improving satiety. It will therefore contribute to better and more stable body composition. Considered a complete protein, it has a natural supply of amino acids to maximize the results produced by working out. Therefore, Delicious Whey is useful to help promote muscle growth and help weight loss and maintain a healthy weight.
DELICIOUS WHEY PROTEIN HELPS BETTER RECOVERY AFTER WORKOUT
With a high protein concentration and naturally present amino acids, Delicious Whey Protein will help the optimal recovery of muscles after workout sessions. This will maximize exercise results and allow you to follow through with workouts without losing energy. Better muscle recovery directly impacts performance in subsequent sessions, allowing your muscles to train better and for longer. The amino acids naturally present in whey protein will also help reduce cramps caused by the most intense workouts.